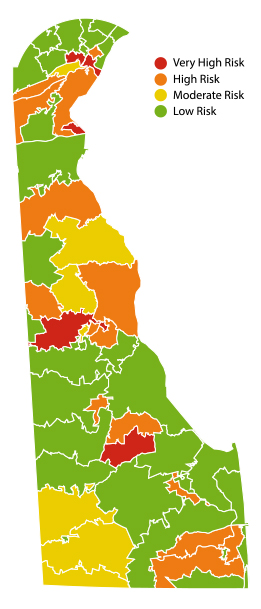 Closing The Gaps: Delaware's Health Equity Challenges
Delaware is striving for health equity. Among African Americans, infant mortality, poor birth outcomes, and teen pregnancy rates must be improved. Among Latinos, health coverage, prenatal care, and depression rates must be improved. For all Delawareans, the ability to work and earn a living wage, to obtain high quality education and health care, safe housing, and access to healthy choices like fresh fruits and vegetables is essential.
LONG LIVE DREAMS!
Right now, a special focus is reducing the high rate of death of African American babies. Long Live Dreams is a campaign to help parents and community leaders do their best to make sure all babies thrive.
What You Can Do Now
There is a lot you can do to become a health equity champion. Click on any of the options for information. And, if you see a health equity challenge in your community TELL US ABOUT IT.